I downloaded the original data from NYC Department of Health and Mental Hygiene includes positive casese in NYC based on zip code. I also used another dataset from NY Government PDF document includes hospital locations in NCY with the former dataset to make a choropleth map to show how different positive cases and hospitcals distributed in different areas of NYC.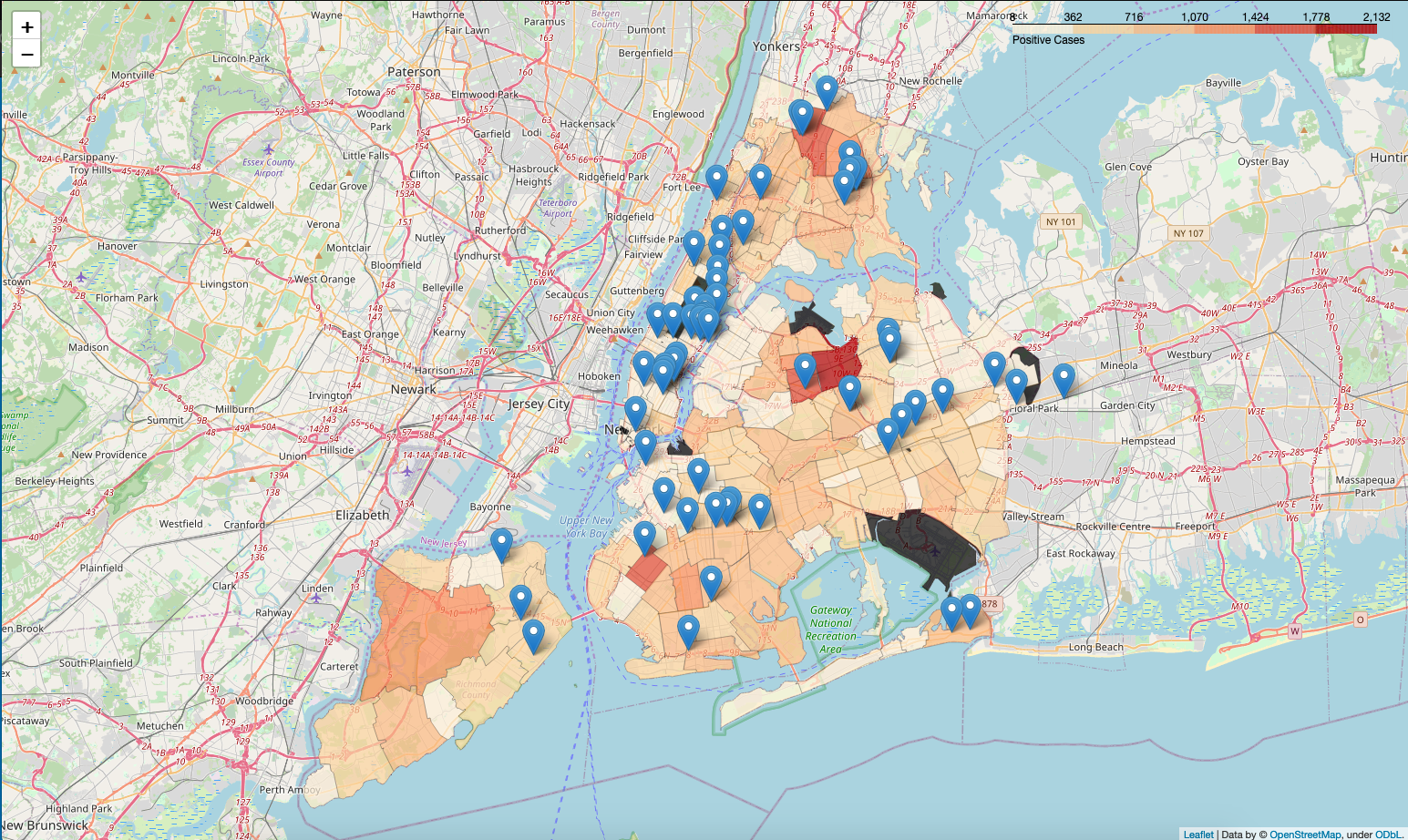 From the dataset of confirmed NYC positive cases in NYC based on zip code provided by NYC Department of Health and Mental Hygiene, areas in Queens, especially Elmhurst, have the most cases in NYC, but from another dataset about NYC hospital locations, there is only one hospital in Elmhurst, even that's even the only one among the nearby areas, it is obvious that the medical services are not enough for people in Elmhurst, and nearby areas. However, there are not a large amount positive cases in Manhattan, but based on the dataset of hospital locations, most hospitals are located in Manhattan.
Meanwhile, other areas have the same issues like Queens. Bronx, Brooklyn and Staten Island also have more cases than other areas, but have less hospitals compared with other areas.